Experience a Noosa you have never seen before - from 1000 feet in your very own helicopter!
Experience the adventure of soaring 1000 feet above the majestic coastline of the Sunshine Coast's northern beaches to Noosa and on to Mt Cooroy and the beautiful hinterland of the Sunshine Coast. The same beaches you know and love look spectacular from above. The various shades of blue that make up most of the view and the white sandy beaches.
A helicopter adventure that will leave you wanting more...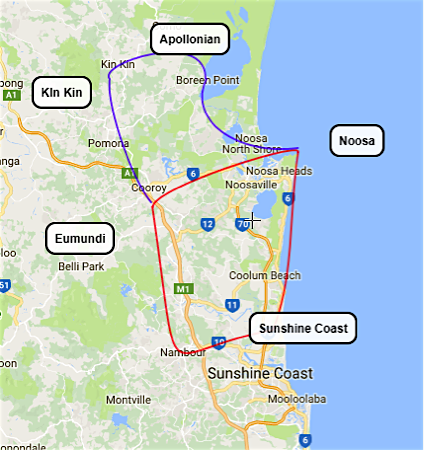 Duration
30 mins
Cost
$360 per person
*cost is for minimum 2 people
Upgrade
Upgrade: Land at the Apollonian Hotel for drinks and/or the Black Ant Gourmet for Lunch. You choose where and we'll get you there. Food and drinks not included
Cost: 230 per person